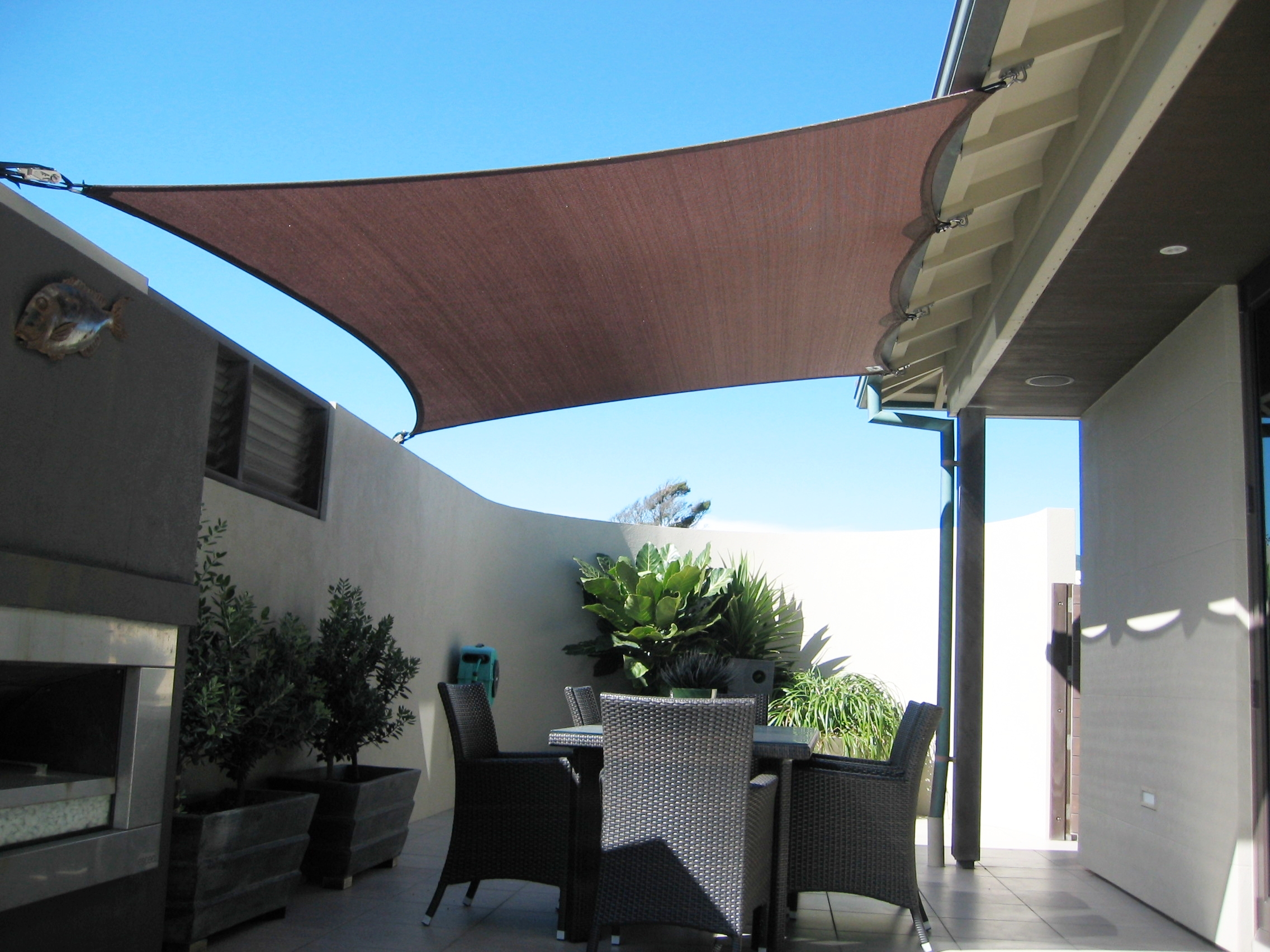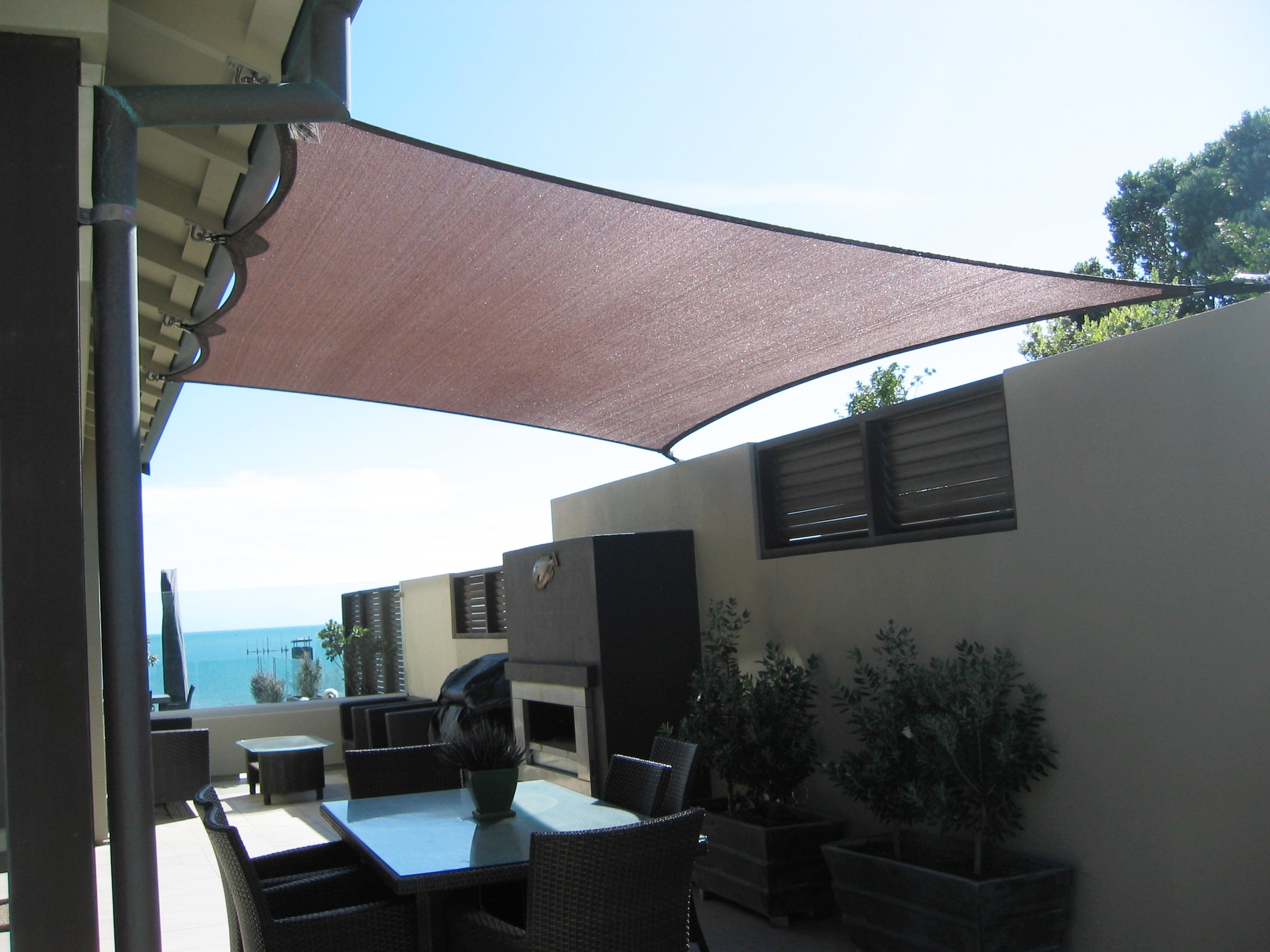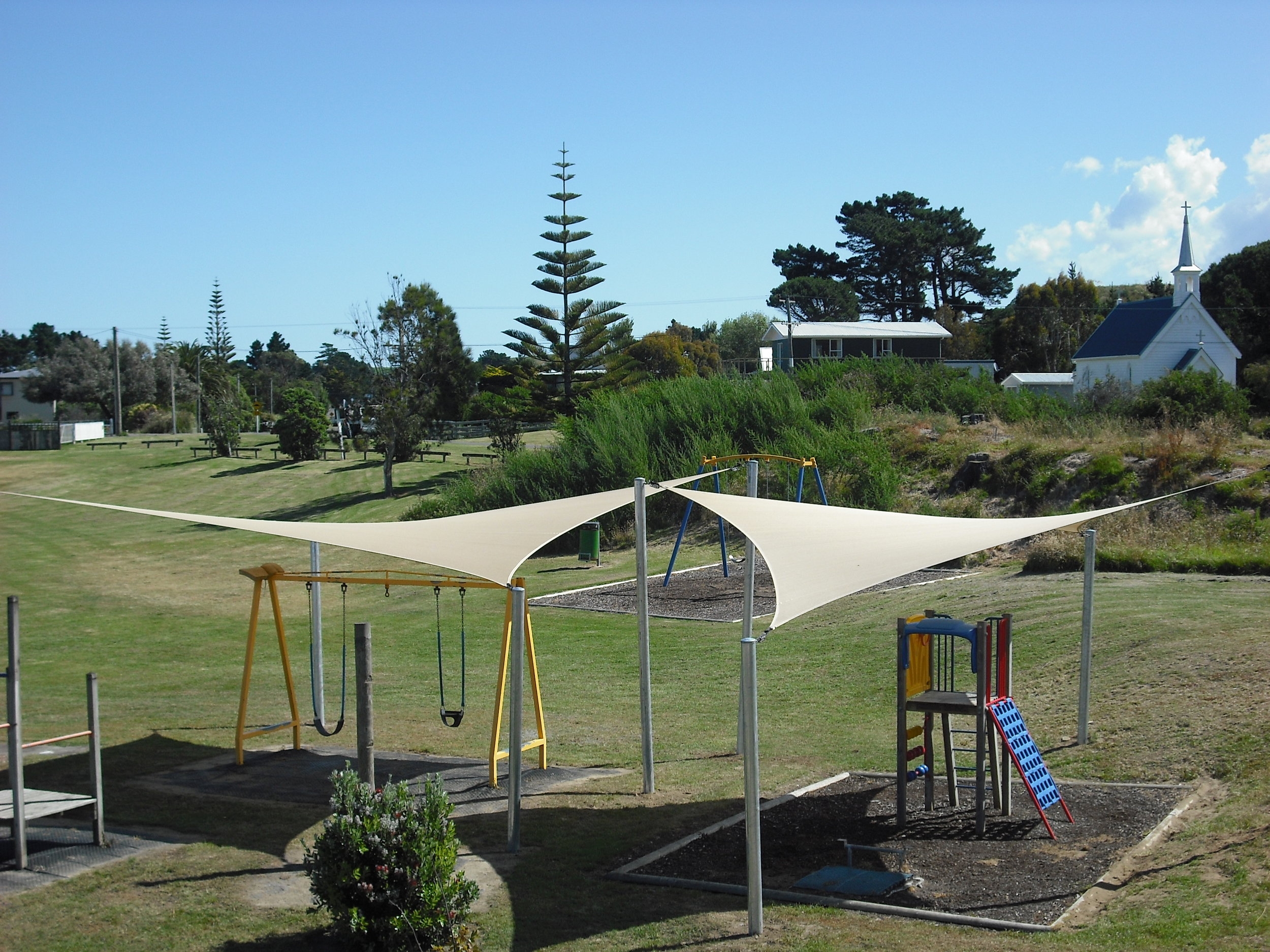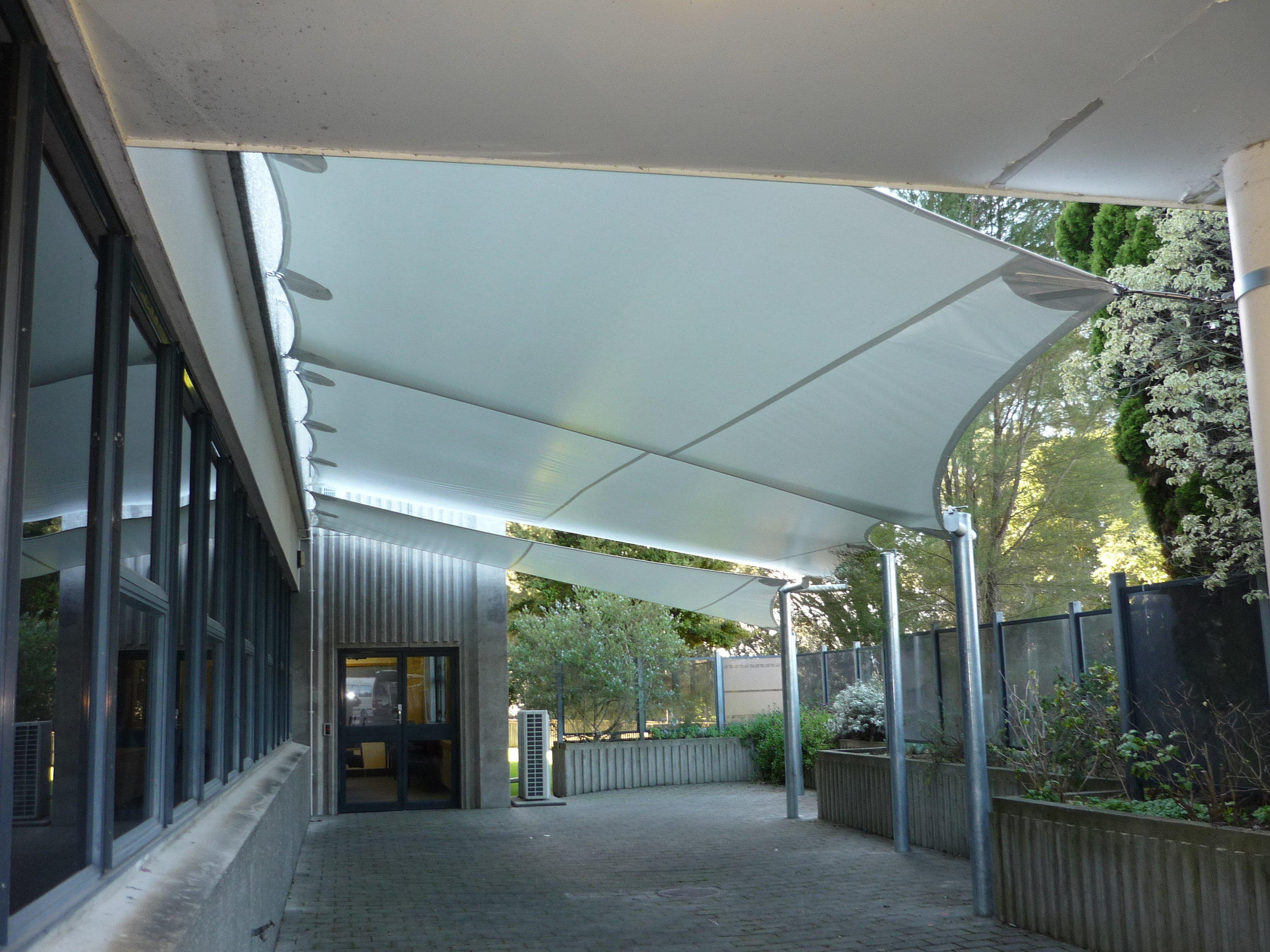 Canvasland shadesails offer up to 98% UV protection
Shade sails can provide shade and often privacy protection from neighbouring properties. Your shade sail is personally designed and manufactured to specifically fit your property.
It is critical that the appropriate support poles are installed to accepted council standard that we work to. Shade sail poles can be colour matched if required. Your shade sail provides significant shade and image enhancing of your home or deck. Canvasland shade sails have an easy release and tension system that allows for removal for cleaning or winter storage if required.
Product Details
Optional: Poles, plain galvanised or powdercoated. Stainless steel bracket fixings to appropriate secure locations on the building
Design Style: All shade sails are custom designed to specifically fit your location
Fabric: Z16
Installation: Canvasland looks after full design, manufacture and installation, ensuring all necessary council regulations are adhered to
Warranty: 10 Year warranty on fabric and 3 years on workmanship
Location: Sails installed throughout Wellington, Hutt Valley, Kapiti, Wairarapa and Manawatu
Completion: 4 weeks from receiving your confirmation