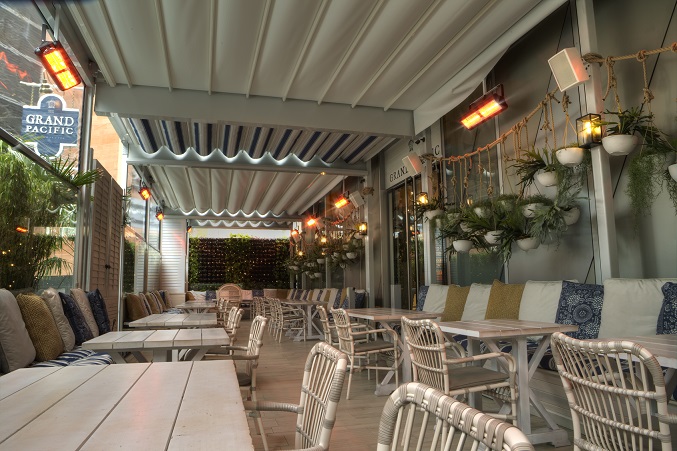 With outdoor radiant heaters you can enjoy outdoor dining and entertaining all year round. These heaters provide a unique ambience to any situation, electric infrared heating is remarkably efficient and cost effective.
Radiant heat is safe and is only absorbed by people and solid objects. Radiant heat does not heat the air.
From fixed applications to mobile heating, from fully weatherproof designs for permanent outdoor installations, through to heaters that compliment interior surroundings.

- Direct instant heat at the flick of a switch with no warm up time
- Economical and efficient with significantly lower running costs than other forms of heating
- No heat loss through draft
- Low maintenance
- Soft ambient light will add to conviviality of any occasion
- No extra ventilation required
- No dangerous emissions
- Noiseless and odourless
We are agents for Tansun outdoor heaters, for more information download the latest brochure, click on the name- TANSUN