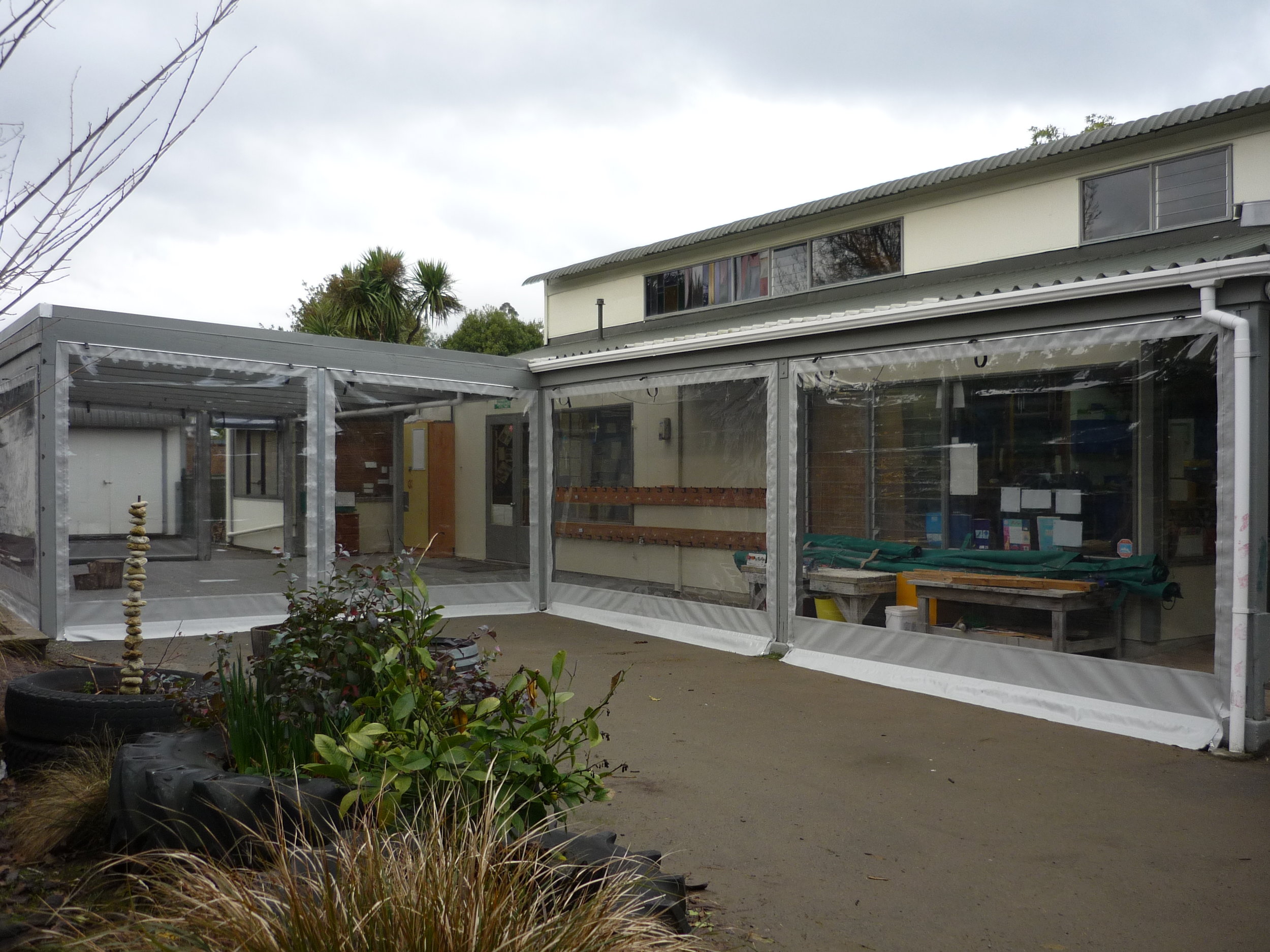 Enjoy your patio area year round with outdoor zip curtains
Outdoor curtains will provide absolute protection from wind and rain.
All outdoor screens and curtains are personally measured and custom manufactured to fit each job specifically. We can colour match as well. Our system utilises the option of removable poles to allow for large open plan spaces and additional security when curtains are in place.
We source a high quality clear PVC that is cut and left to set for 24 hours prior to manufacture to ensure the fabric has 'settled' so that there is absolutely minimal fabric 'movement'.
Product Details
Optional: Removable poles, mesh rather than clear PVC
Design: Roll up
Fabric:
0.70mm Clear PVC
PVC Border
Polyester canvas
Polyester base cloth PVC Mesh
Materials: Aluminium extrusions and fabric choice from above
Installation: Installed by our expert installation team. Installed price is included in quote
Location: Awnings installed throughout Wellington, Hutt Valley, Kapiti, Wairarapa and Manuwatu
Warranty: 3 year warranty on fabric, components and 1 year on workmanship
Completion: Approx 4 weeks from receiving your confirmation