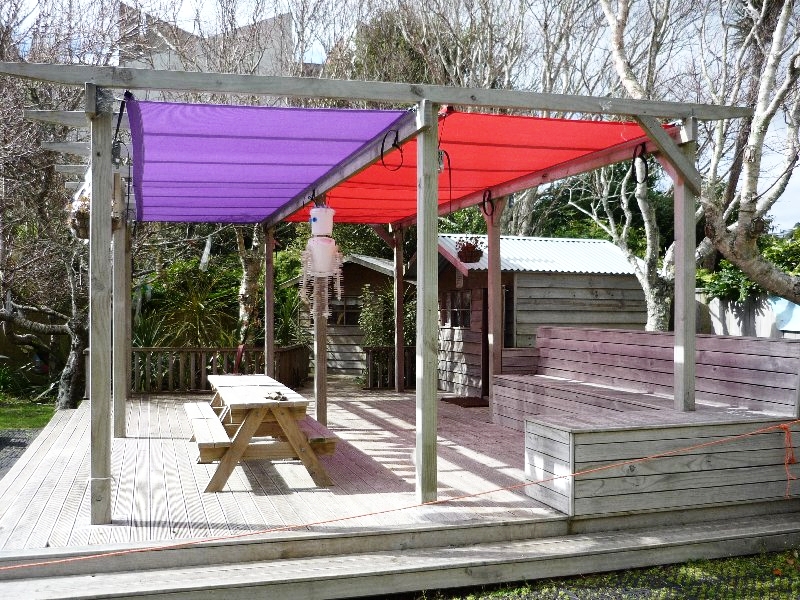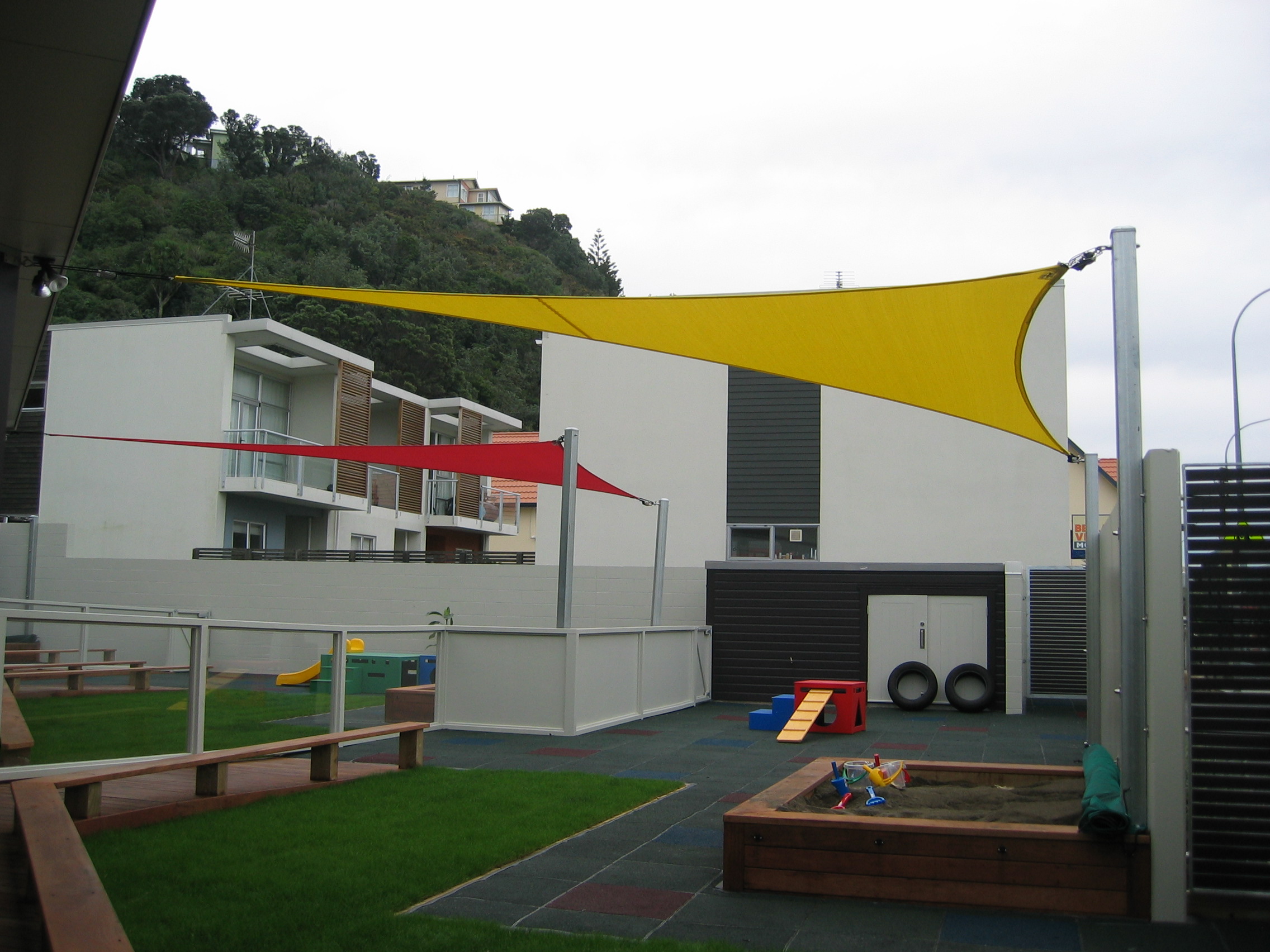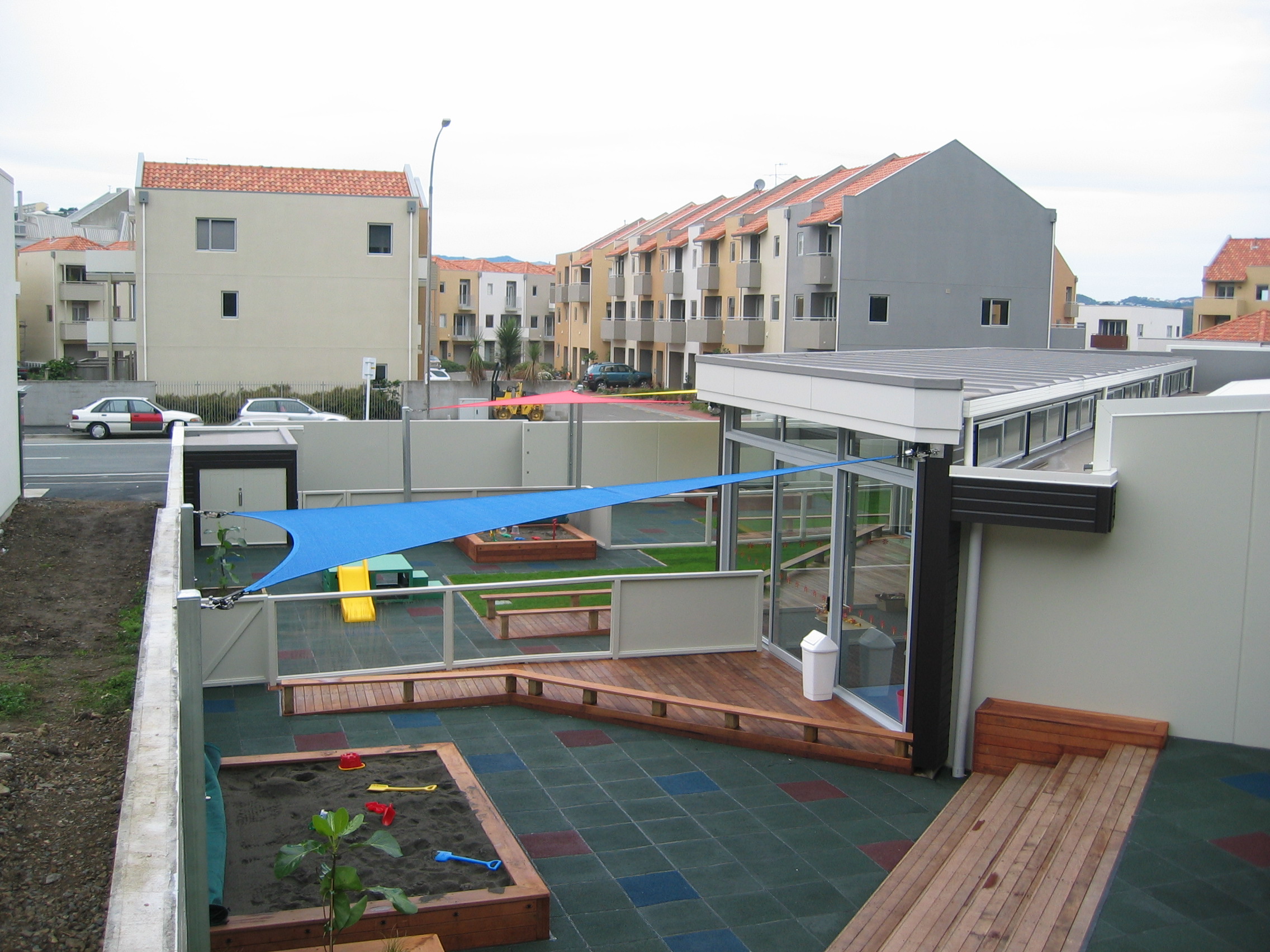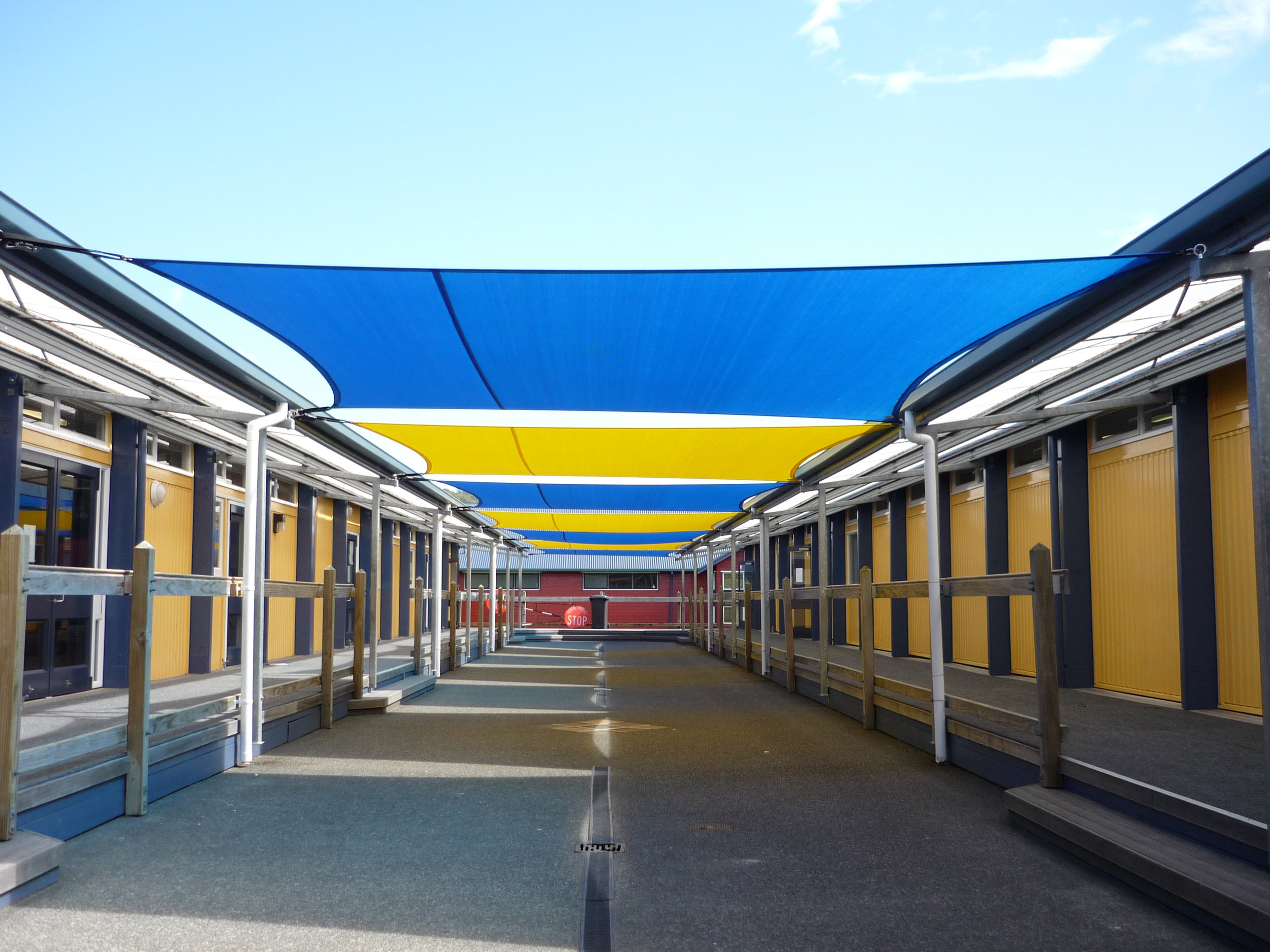 Canvasland shade sails used in New Zealand schools, Kohanga Reo and pre-schools
Full installation of shade sails including building consents, ground sweeping and pole installation.

Depending on your outdoor space, your shade sail may be fitted and installed between poles, attached to buildings or a combination of both. We will manufacture and carry out full installation of shade sail poles, including a ground sweep to determine if there are any underground electrical, water or sewage services that may need to be moved or worked around.

Canvasland can also assist with any building consents for shade sails if required.

We have designed and installed lots of shade sails in schools, kohanga reo, playgroups, kindergartens, childcare facilities and playgrounds throughout New Zealand. While your shade sail can be permanently erected, many schools choose to have their shade sails taken down and stored over the summer school holidays and during the winter.

Canvasland can provide a service and maintenance program for your sunshade. This includes removing and storing the shade sail during summer holidays and winter, providing any maintenance required and erecting the shade sail in time for those hot summer terms. You are welcome to discuss this with our team.
Product Details
Optional: Poles, plain galvanised or colour matched. Stainless steel bracket fixings to appropriate secure locations on the building.
We can also provide pole protectors for the sail poles in a range of colours, to add that bit of safety and softness to a very solid pole.
Design Style: All shade sails are custom designed to specifically fit your location.
Fabric: Z16
Installation: Canvasland looks after full design, manufacture and installation, ensuring all necessary council regulations are adhered to.
Warranty: 10 Year warranty on fabric and 3 years on workmanship.
Location: Awnings installed throughout Wellington, Hutt Valley, Kapiti, Wairarapa and Manawatu.
Completion: Approx 4 weeks from receiving your confirmation