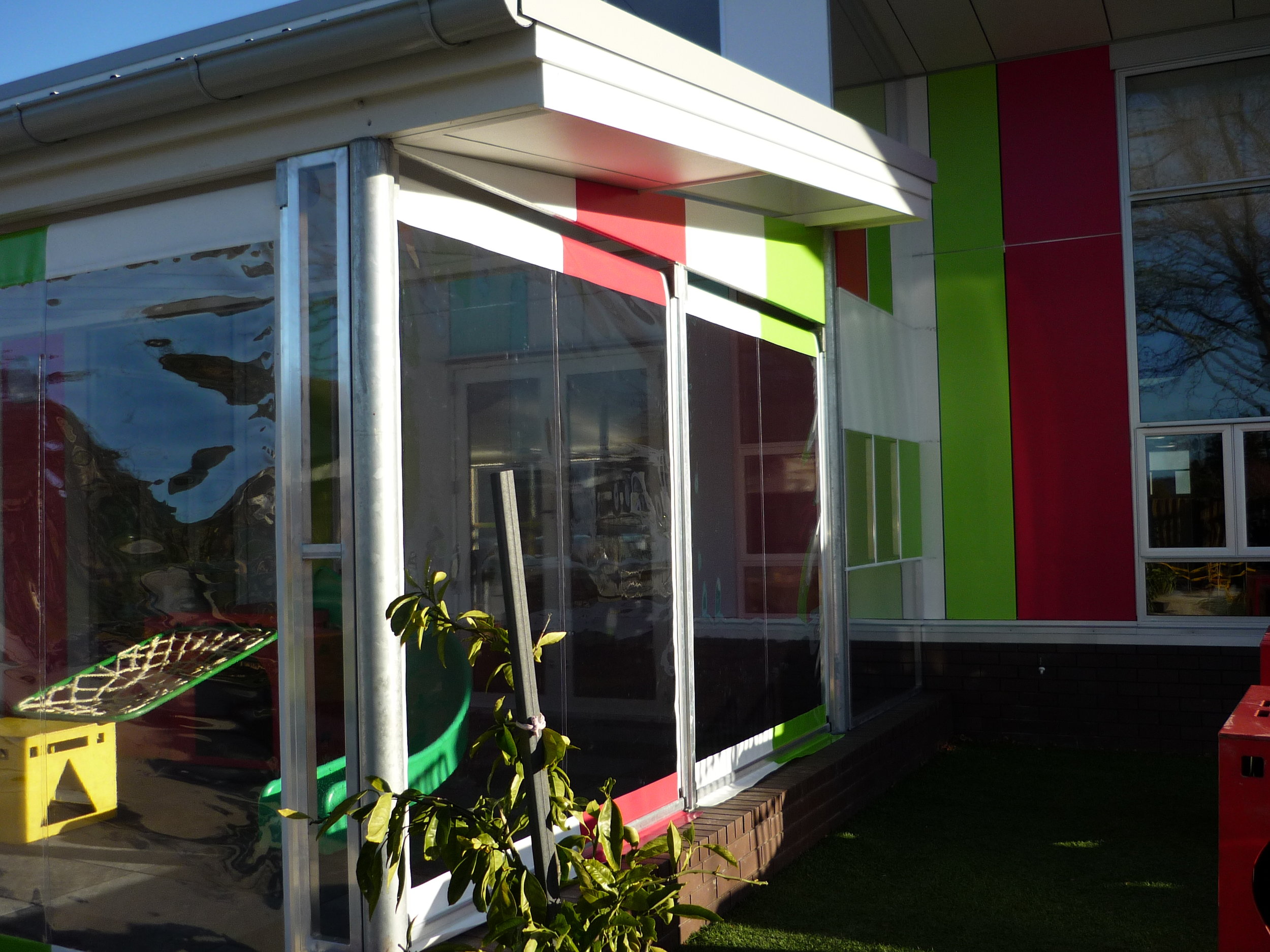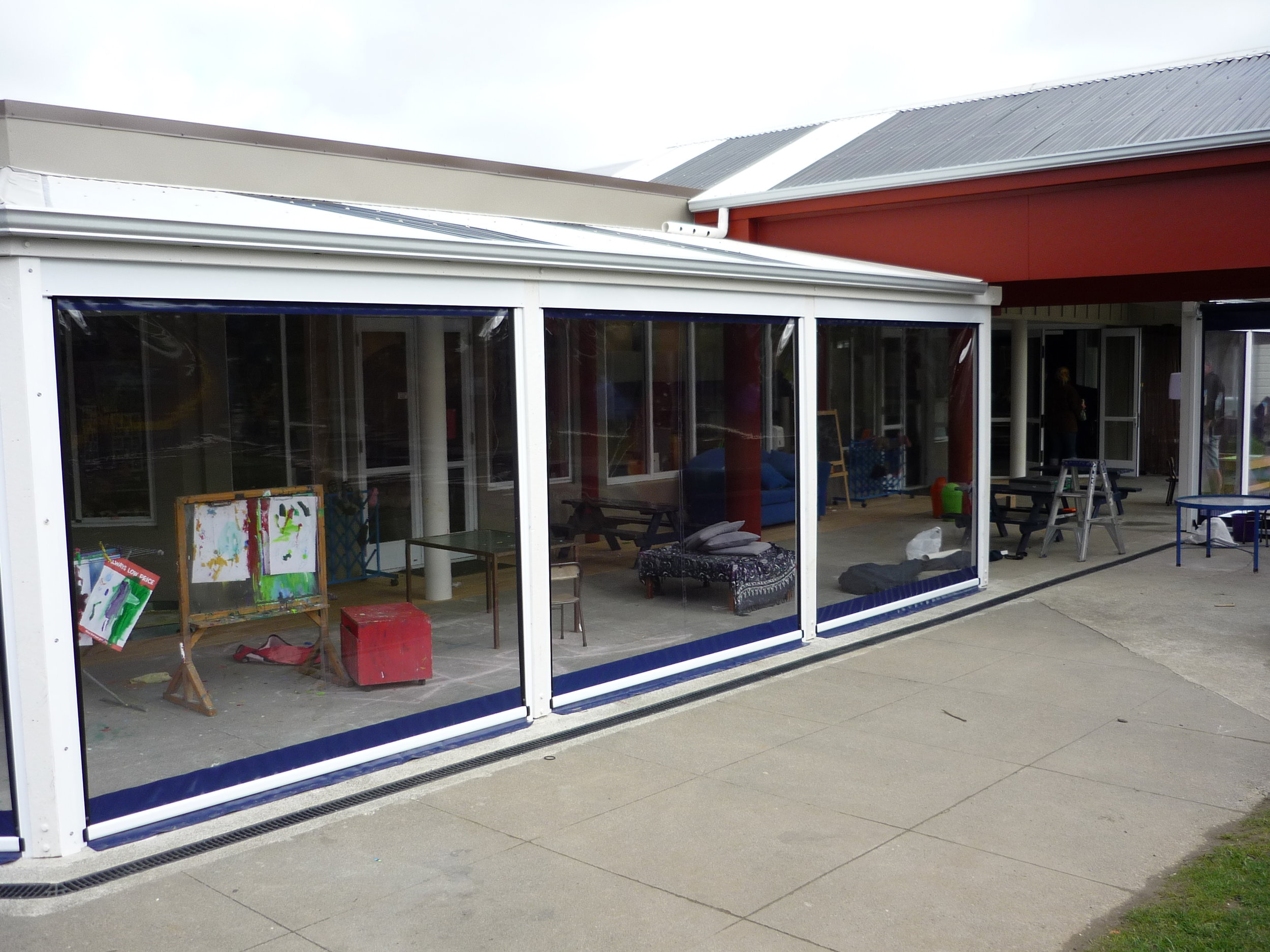 Ziptrak outdoor curtains, for any education facility, is the most secure weather proof system on the market.
Our custom designed Ziptrak curtains are self-locking, they are spring loaded to roll up with ease.
When we fit Ziptrak in your facility we can colour match the extrusion and personalise the features you would like.
Ziptrak outdoor curtains are secured in side tracks that are completely weather proof …they simply won't let the weather in!
A special Ziptrak removable pole is able to be installed for larger openings to provide security for the curtain but also to allow easy removal should you want to create a full open space.
Product Details
Optional: Removable poles, mesh rather than clear PVC
Design: Spring loaded
Fabric:
0.70mm Clear PVC
PVC Border
Polyester canvas
Polyester base cloth PVC Mesh
Materials: Aluminium extrusions and fabric choice from above
Installation: Installed by our expert consultants, install price is included in quote.
Location: Installed throughout Wellington, Hutt Valley, Kapiti, Wairarapa and Manawatu
Completion: Approx 4 weeks from receiving your confirmation